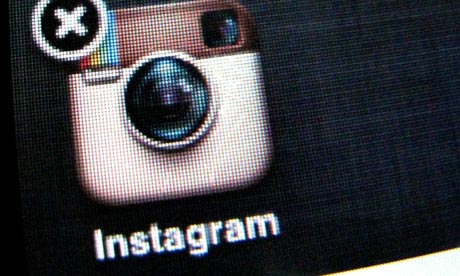 The outpouring of rage over the upcoming change of terms and conditions at Instagram, the mobile based photo sharing application snapped up by Facebook for $1bn earlier in the year, has been so big that the story ended up on the main news bulletins here in the UK. But is the change really a surprise?
The Guardian explained what has happened:
Instagram this week changed its terms of use to make clear that it will be able to display your "username, likeness, photos (along with any associated metadata), and/or actions you take" in connection with advertising without you being notified or reimbursed.

The entire legalese is, like the finest legal writing, somewhat vague and ambiguous. But essentially it means that Facebook, as the owner of Instagram, can use your pictures to promote anything from famous landmarks to food brands or festive onesies without asking your permission each time.
But think about it for a moment. On Instagram, as on Facebook, Twitter or Foursquare, the users aren't paying anything for the service. These services have to make money somehow in order to pay their employees, pay for their servers, pay for any other costs involved with running a business. With Foursquare the company is building a database of locations across the world – users are encouraged to leave tips alongside check-ins or take pictures, so for example other applications can buy access to this Foursquare data for their own location aware applications.
With Facebook and Twitter the model is advertising. Regular Facebook users will notice adverts coming up in their feeds, sometimes associated with their friends. Based on pages you have liked, Facebook will show your friends adverts paid for by the owners of the liked pages but with your name alongside it, so be careful what you like!
Other photo sharing applications and sites try to make money through selling additional filters or photo storage – for example the excellent Camera Awesome charges extra for filters, but is also trying to encourage users to make use of the SmugMug photo sharing site that the application developers also own. Similarly the grandfather of modern photo sharing sites Flickr makes it's money through paid options for photo storage, alongside targeted advertising.
Alongside news of the change, the Guardian presented details of some of the options for people who want to switch.
Having accounts on Instagram, Flickr, plus a couple of other photo app sites like EyeEm it has been interesting watching what has been happening the past couple of days. A rather unscientific look at what has happened with my contacts is that aside from a couple who have appeared on EyeEm those people who are switching are going for Flickr. I've had ten contacts in the past couple of days open Flickr accounts and in a lot of cases dump all of their Instagram pictures across before in some cases closing the Instagram accounts.
Instagram has always been able to cross-post pictures to Flickr, so in my case most of the shots are on there anyway. As yet I haven't decided whether to switch, but longer term the Flickr model of paid storage seems a lot more sustainable that putting pictures on a free service. The fundamental point to remember is that if you're not paying for a service you're providing something else to the owners that they are able to sell. Instagram may have rolled back from the latest change, but they have to make money some how. If you want to try out Flickr instead of Instagram check out this set of ten tips for their excellent new iPhone app.